姓名: 周挥宇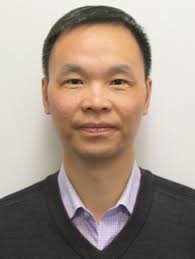 性别: 男
现任职称(职务):
英国莱斯特大学副教授(Reader),人工智能与机器学习专家,莱斯特大学机器学习与知识发现学科负责人,莱斯特大学图像处理实验室主任。
研究方向及领域:
机器学习及人工智能;数据挖掘;计算机图形图像处理
科研成果:
已在国内外学术刊物发表论文200余篇,其中国际期刊文章超過100余篇,学术奖励5项。
三、主要代表性论著

Ridong Zhang, Jili Tao, Huiyu Zhou: Fuzzy Optimal Energy Management for Fuel Cell and Supercapacitor Systems Using Neural Network Based Driving Pattern Recognition. IEEE Trans. Fuzzy Systems 27(1): 45-57 (2019).
Zheheng Jiang, Danny Crookes, Brian Desmond Green, Yunfeng Zhao, Haiping Ma, Ling Li, Shengping Zhang, Dacheng Tao, Huiyu Zhou: Context-Aware Mouse Behavior Recognition Using Hidden Markov Models. IEEE Trans. Image Processing 28(3): 1133-1148 (2019).
Lei Zhang, Shengping Zhang, Feng Jiang, Yuankai Qi, Jun Zhang, Yuliang Guo, Huiyu Zhou: BoMW: Bag of Manifold Words for One-Shot Learning Gesture Recognition From Kinect. IEEE Trans. Circuits Syst. Video Techn. 28(10): 2562-2573 (2018).
Xiangrong Zhang, Zeyu Gao, Licheng Jiao, Huiyu Zhou: Multifeature Hyperspectral Image Classification With Local and Nonlocal Spatial Information via Markov Random Field in Semantic Space. IEEE Trans. Geoscience and Remote Sensing 56(3): 1409-1424 (2018).
Xinghui Dong, Junyu Dong, Huiyu Zhou, Jianyuan Sun, Dacheng Tao: Automatic Chinese Postal Address Block Location Using Proximity Descriptors and Cooperative Profit Random Forests. IEEE Trans. Industrial Electronics 65(5): 4401-4412 (2018).
Jun Chen, Fei Wang, Jianjiang Zhou, Ling Li, Danny Crookes, Huiyu Zhou: Short-Time Velocity Identification and Coherent-Like Detection of Ultrahigh Speed Targets. IEEE Trans. Signal Processing 66(18): 4811-4825 (2018).
Shengping Zhang, Xiangyuan Lan, Hongxun Yao, Huiyu Zhou, Dacheng Tao, Xuelong Li: A Biologically Inspired Appearance Model for Robust Visual Tracking. IEEE Trans. Neural Netw. Learning Syst. 28(10): 2357-2370 (2017).
Dong Li, Shengping Zhang, Xin Sun, Huiyu Zhou, Sheng Li, Xuelong Li: Modeling Information Diffusion over Social Networks for Temporal Dynamic Prediction. IEEE Trans. Knowl. Data Eng. 29(9): 1985-1997 (2017).